Dental Veneers in Calabasas
At Calabasas Dental institute, our dentists may recommend porcelain veneers to address a number of cosmetic issues, including:
Chipped or fractured teeth
Smaller or disproportionate teeth
Severe staining or discoloration
Gaps in teeth
Pointed teeth
Minor misalignment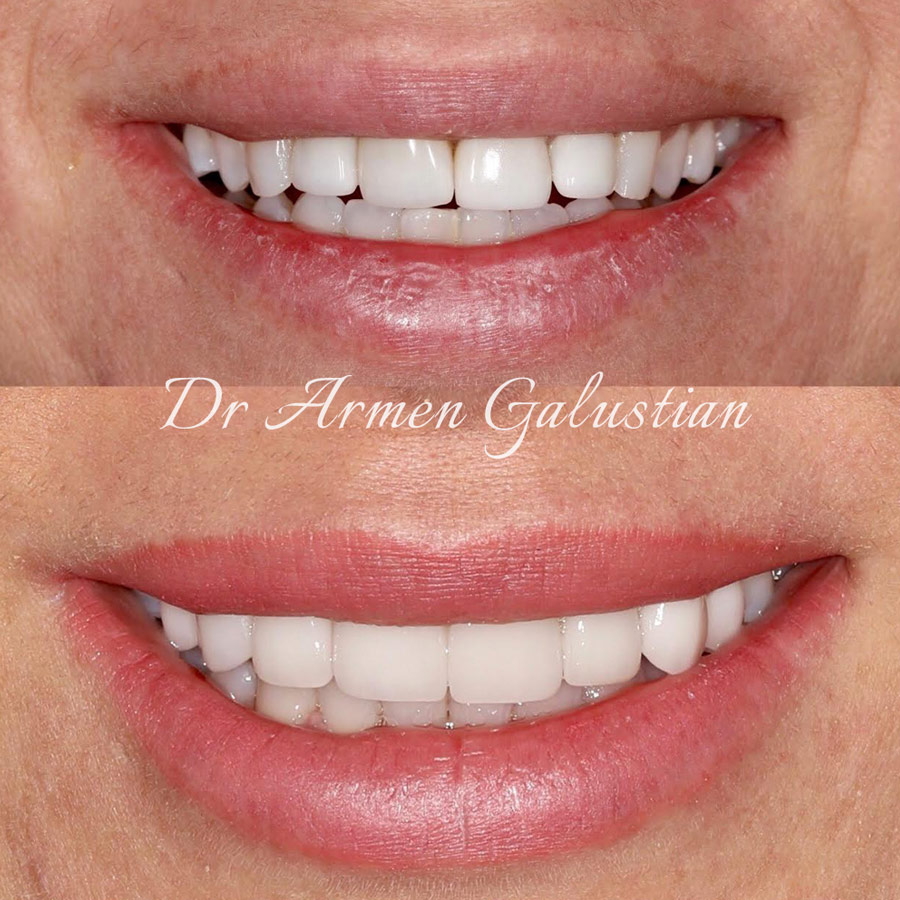 Who is the right candidate for dental veneers?
Porcelain veneers are a fairly popular cosmetic dental treatment at Calabasas Dental Institute. But to determine whether they're right for you, you should first consult Dr. Galustian for proper diagnosis.
For best results with veneers, patients should:
Have healthy gums and overall oral health
Exercise proper oral hygiene
Have a sufficient amount of tooth enamel - to avoid sensitivity during preparation
Have realistic expectations about the treatment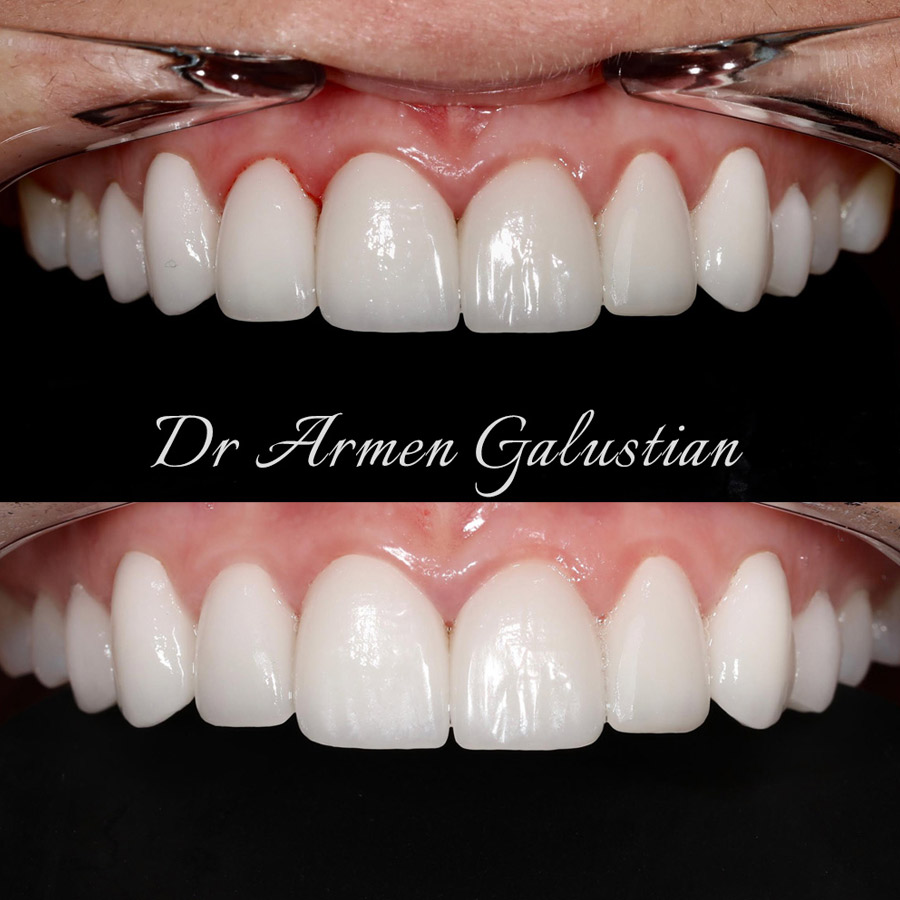 Types of Dental Veneers
There are different types of veneers, though they fall into two major categories depending on the amount of tooth preparation before veneer placement:
Traditional veneers: when placing traditional veneers, the dentist first removes a thin layer of enamel from the front surface of the tooth, usually between 0.5 mm and 0.7 mm. Usually no anesthetic is required for the procedure. The dentist takes impressions of the teeth and sends them to a dental lab where your custom veneers will be fabricated. During this time (1-2 weeks), you will be fitted with temporary veneers to prevent sensitivity and to protect the underlying dentin.
No-prep veneers: also referred to as minimal-prep veneers, no-prep veneers are much thinner, and require the dentist to remove very little enamel before placing them. Due to the minimal work involved, no-prep veneers are placed in one day.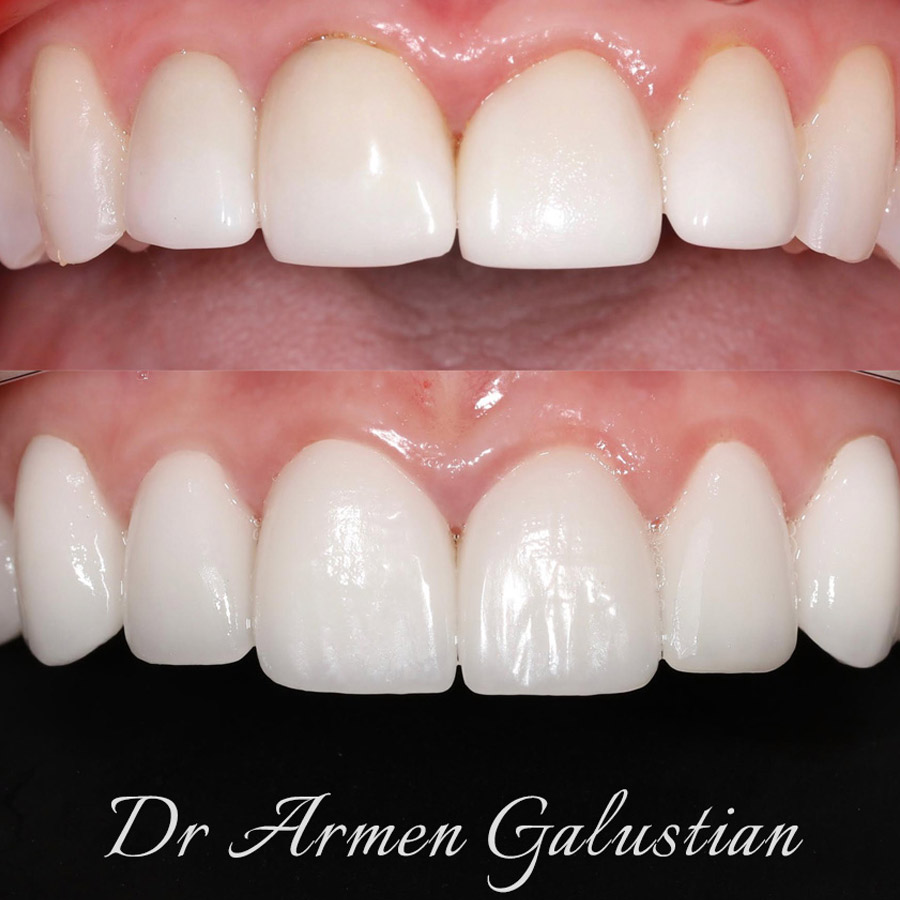 Although no-prep veneers seem convenient for most patients, because they affect less tooth structure, you may not be a suitable candidate if you have proportionately large teeth because the veneers may appear bulky. In addition, because the porcelain shells are much thinner, and more transparent, they may not be suitable for concealing severely stained teeth or closing gaps between teeth.
Ultimately, the only way to determine the best treatment option for your case is with the help of your dentist at Calabasas Dental Institute. Book your appointment today.